At PGTec we offer high-end scanning solutions of any volume, nature, and format. Whether you want a destructive or non-destructive scanning, A0+ to A3 paper scanning to drawing scanning – we scan all types of documents and ensure that the final product is the best. In doing this we warrant that there is no compromise in the quality, rather we work towards adding value to your document.
We have the best high-end scanners in place, capable of delivering perfect output. Thus we are able to deliver customized microfilm scanning solutions irrespective of the types of microfilm you provide. Our range of scanning services includes 16mm and 35mm Film Negative Scanning. In addition, we also ensure secure transport of digital content and image enhancement, given your business needs.
Another service we offer is Camera Capture, which customers opt for when the scanner cannot capture the image properly. It is especially applied when you have a rare or fragile document or book that needs to be scanned and preserved for long. The camera can scan a torn and old document easily. Quality has always been the major goal that has made us a trusted and reliable e-Publishing partner.
Destructive Scanning
Have you heard of the term destructive scanning? Do you know what it means or are you looking to avail of this service? If you have nodded yes to any of these questions, now is the time for you to actually implement the details.
At PGTec, we have the best experts who are thoroughly experienced and have a lot of expertise when it comes to destructive scanning. Before we explain why we are the best company for the work, let us give you a brief overview of what this service is all about.
Destructive scanning -An overview
In this form of scanning, the physical documents which are supplied for scanning purpose are destroyed as the binding is cut off and the papers are then used individually and up close for a better display.
Reason to opt for destructive scanning
If you are wondering why someone would ever opt for destructive scanning, here are some key reasons as to why there are so many people who are willing to avail it.
• Highest quality of scanned images
• Efficient character recognition
• Compatibility with E-reader devices
• Better conversion
If you have content in a physical format that is either readily available or won't serve any use in its current format, it is advised to opt for destructive book scanning as this service is bound to yield the best results for you.
At PGTec, we have carried out this form of scanning for a lot of our clients. Based upon the needs and demands of the client, we also recycle the book and along with scanning, we can also offer other image digitization or book publishing services as well.
Make it a point to explain your needs and demand thoroughly as this will allow us to help you in the finest manner. When choosing PGTec, you are never going to be wrong in your approach.
Non-destructive Scanning
When it comes to scanning the documents and files, there are multiple methods that can be used. At PGTec, you can find all possible ways which can turn out to be handy when it comes to scanning the files.
Non-destructive scanning is the process of scanning the contents in such a way that the physical documents will not be damaged. The central idea is to ensure that the feels will stay intact and we will carry out the right scanning of the documents for you.
So, if you are looking to get your physical documents copied into the digital format without compromising on the exact condition of the original document, feel free to reach out to us. PGTec offers some of the finest solutions and the kind of experience which we have reaped over the years have made us a formidable choice.
What do we do?
When you decide to choose PGTec for non-destructive scanning, we understand that your document is valuable to you. This is the reason we make it a point to be extra careful while handling your physical copy.
It takes a lot of skill and effort to ensure that we can scan the documents thoroughly without compromising on the quality of the documents and ensuring that the binding and its condition stays intact. Having served in this entry for a really long time, we are well versed with this art and so we are willing to extend our help to those who need it.
We pride ourselves in offering the following aspects:
Quality: you will never find us fiddling with quality when it comes to scanning services.
Speed: we are proud of our quick turnaround time with our high-speed high-quality scanners.
Cost: at PGTec, the cost of service is appropriate, and just as we do not believe in exaggerated pricing structures.
So, hire us and watch us offer you high quality scanned documents with the quickest turn around time.
DOCUMENTS SCANNING
Documents in many formats such as bound books, files, and folders, loose sheets, large format items. Our infrastructure helps us scan every document based on their type, content, size, age, and other specifications. Also, clients often worry about sending the original formats out of their organization. For such instances, our team would be more than willing to implement the project in your premises. A studio or room with enough space to occupy our scanners and manpower is just what is required to finish digitization. And for documents leaving out of organizations, we can check the documents and we can barcode each file/folder/document so it is easy to track any loss when handed back.
Most often ADF scanners (automatic document feeders) are quite sufficient to complete the project and are often used in the field. Books can be easily unbound and scanned and bound back. Or if need, book scanners employed to finish the process. Some books might require an OCR intervention which can also be applied to this very stage. And, OCR conversion or corrections are applicable to any document. The duration again depends on the client's timeline and we are still committed to finishing it on time.
SCANNING PROCEDURES
These are processes lamely referred to as document preparation. Most documents come with staplers/pins/tapes or with dog-ear folds at the edges. These might have been removed and corrected before scanning. And, these documents are made to suit the size (most times each file or folder comes with various sizes of papers). Based on customer's request our team can also collate documents according to the business processes having in mind their long term ease and business flow before scanning so as to make archival / retrieval/search processes easy post digitization. Once the collation or arranging of the documents in a particular order is done, it is ready for scanning.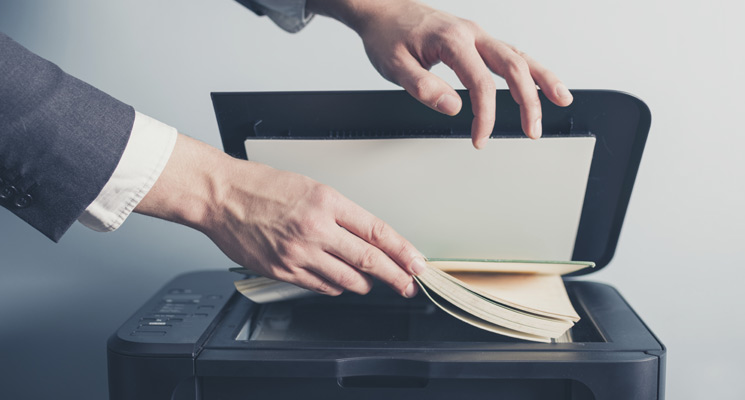 While scanning can be just converting images, most customers require the indexing to be done alongside. This is done on the archival process and design. Indexing can be done with any number of tags based again on the type of document. For example, KRA forms and certain mortgage files are usually required. The rest of them go with the title, date, etc. etc.
To ensure proper validation of the data and also to make any corrections or additions, a thorough quality check is done by the QA team. Post confirmation from the QA team on every document – both physically and geographically bound books, in the case were unbound in the process.
MICROFILM SCANNING
Microfilm scanning is one such service that needs you to be thorough with what you are offering. At PGTec, we have specialized services when it comes to handling microfilms.
We make use of some of the best scanners and offered you the finest microfilm conversion solutions which you can opt for. When you give us microfilm, we make sure to use the best microfilm scanners which can offer us the perfect output, and at the same time, it will preserve your film in an apt manner.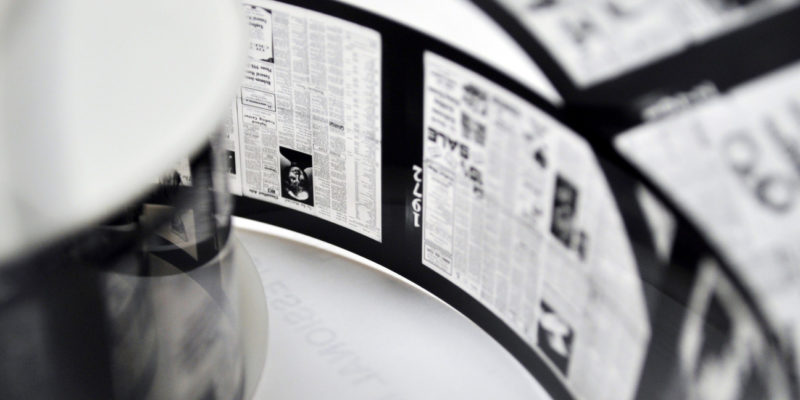 Custom options
At PGTec, we are also willing to offer some of the best customized services which have been tailored as per your needs. No matter, what your specific requirement is, make sure to let us know beforehand and we will try our best to give you the right output which you are looking for.
If you are wondering why to choose PGTec, here are some incentives for you.
Wide support
When you opt for our services you will be able to rest assured that regardless of the type of microfilms which you have, we are going to offer you the best support and will convert your microfilm into a digital format.
Secure transport
We do not just scan your microfilm but at the same time, we also make it a point to ensure that when we are transferring your digital content, we do it for a secure network. This ensures that there will be no data interception by unauthorized parties on the way.
Image enhancements
After we have scanned your microfilms, we are also willing to offer you image engagement services as well if you need it. With this, we can tweak your images and enhance them to offer a much clearer resolution too.
These are some of the different ways by which PGTec can bring the right difference to your firm. Get in touch with us today.
CAMERA CAPTURE
Camera capture services refer to the system wherein we make it a point to capture the documents with the help of a camera. Sometimes it so happens that a scanner will not be able to capture the details of the image in an apt manner.
In such cases, it is going to be important to use alternate and effective methods for capturing the data. Camera capture offered by PGTec is one such service that is going to help you scan even the oldest and even torn documents with ease.
We do understand that often it may so happen that the physical documents are not in a good state and you do not want them to be further damaged. In such cases, it is our expert camera capture services at PGTec which will serve an apt need.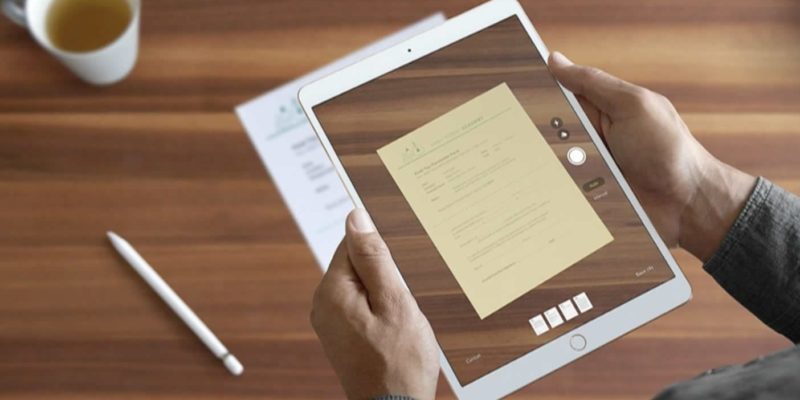 How do we specialize in this service?
When you are exploring the top reasons as to why PGTec works best for such camera capture services, here are some of the key reasons as to why you should opt for our services.
Quality: we make it a point to stick to the hugest standards of quality. When you choose our camera capturing services, you can rest assured that things will work out fine and our scanned documents will bear the right level of clarity.
Reliable: PGTec is one of the top companies that is known for being reliable. We will make it a point to offer you services that are professional and reliable.
Careful: PGTec is known for offering careful services that have been tailored to perfection. The kind of documents you give us, no matter what is their state – we make it a point to retain the right quality of documents.
These are some of the top reasons as to why PGTec seems to be the best choice you could have. Give us your documents and rest assured that not only will we keep them intact, but the scanned document will be accurate and have a good resolution as well,