As a result of the reputation that PGTec has developed for developing innovative solutions, and delivering high-quality work at an affordable cost, we've had many clients who have asked us to tackle problems that fall outside of the typical, content-centric focus of the business – we love a challenge! We've come to refer to these solutions generally as our Knowledge Process Solutions.
Often these solutions focus around a labor-intensive task that our clients have which while not a core function of their business represents an enabling task that needs to be done in order for them to execute their core business. These tasks are critical because they enable the rest of the business to run, and because often they're handled in-house by (often expensive) staff with other responsibilities that are core to the business. Engaging with PGTec to address these tasks helps to reduce costs, enables the business to run more efficiently, and frees up existing staff to create value for the company.
Below are a couple of examples of Knowledge Process Solutions that PGTec has tackled thus far – we'd love to hear about the challenges you're facing and how we can help.
MEDICAL TRANSCRIPTION
With the proliferation of electronic medical records and increasing demands on a practitioner's time, there has been a boom in the volume of audio files that need a transcription. PGTec delivers medical transcription services based on the specific requirements of the healthcare organizations with whom we work.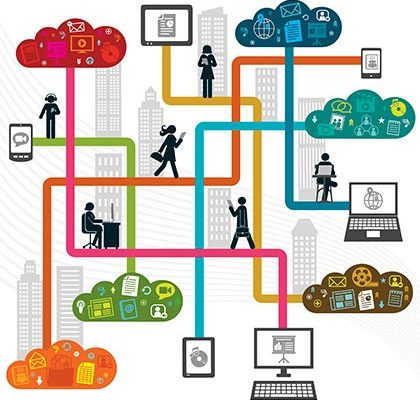 Leveraging many of the same tools and processes that we do to ensure the accuracy of text in the books, journals, magazines, and newspapers that we convert and enhance, PGTec is able to deliver high-quality transcription services at a high level of quality, and on a large scale.
LEGAL EDGE SOLUTION
The volume of documentation that the average law firm needs to deal with on a daily basis can be overwhelming – depositions, legal opinions, changes to existing laws, new laws, notes, and more… Anyone who has dealt with large digital archives knows that digitizing those files was easy, but finding what you need (say every opinion on a given topic during a 3-year period) when you need it can be a monumental task for even the most organized law firms with large staffs devoted to the task.
Engaged by a large corporate law firm that was overwhelmed by this very challenge, PGTec ingests massive amounts of documentation on a daily basis – both physical and digital files. Those files are digitized (when required), and then indexed carefully before being loaded into a database so the firm can find exactly what they need, when they need it. From the beginning of the project, where we handled a few thousand files, we've now processed millions and millions of documents for this firm – digitizing, classifying, and indexing them quickly and accurately.
FINANCIAL SERVICES
It is beyond what the caption suggests… "Chartered Accountants in Practice"; our team expertise in an array of professional services including management consulting services.
With over 240 financial people across India's presence, we the team of highly motivated financial professionals committed to soaring standards of quality. We innovate to create value for our clients to ensure their continuing growth.
We provide a wide range of Accountancy and Bookkeeping outsourcing services that include the maintenance of books and records as well as the preparation of accounts. We have good knowledge of accounting software of the USA, the UK, and Australia like SAGE, MYOB, Creative Solutions Accounting, IRIS, Ultra Tax, Yardi, and Quick Books.
We also attend to Cash flows and Management Information. All our services can be provided on a monthly, quarterly, or annual basis as per the client's requirements.

We provide the following list of Services:
General Book-Keeping Services:
Day Books (Sales, Purchases, Cash, Bank, Journal)
Vendor Ledger
Customer Ledger
General Ledger
Chart of Accounts
Aging & Summary Reports
Account Reconciliation Services:
Cash/ Bank Reconciliation
Vendor Reconciliation
Customer Reconciliation
Related Party Reconciliation
Inter-Company Reconciliation
Group-Company Reconciliation
Financial Statement Preparation Services:
Income Statement
Balance Sheet
Cash Flow Statement
Statement of Changes in Equity
Consolidation Services
Financial Reporting & MIS Services:
Customized Financial Reporting
MIS Format Preparation Services
Periodical MIS Compilation & Analysis
Payroll Services:
Payroll Sheet and Paycheck Creation
Calculation of Federal Dues (Taxes) & Check Creation
Calculation of State Dues (Taxes) & Check Creation
Preparation of Federal Returns
Preparation of State Returns
Direct Deposit of Taxes with Federal & State Agencies
Address Payroll Related Queries from Employees
Tax Preparation Services:
Arrangement of Source Documents in Digital File Cabinets/ Client Portal
Tax Calculation Worksheets
The entry of Tax Data into Tax Software
Preparation of Draft Tax Returns
Review of Processed Returns
General Book Keeping Services
Book-keeping is the recording of financial transactions and is part of the process of accounting in business. It includes recording and maintenance of day books like sales, purchases, cash book, bank book, journal, etc., subsidiary books like vendors, customers, etc. and General Ledger.
Usually, Double Entry Bookkeeping System is followed by businesses all across whereby every entry to an account (Debit/ Credit) requires a corresponding and opposite entry to a different account (Credit/ Debit).
Account Reconciliation Services
Account reconciliation is the process of ensuring that two sets of related records are in agreement. Usually, account reconciliations are done to identify and avoid account balance errors and frauds. Account reconciliation can both be done manually or through system automation.
The reconciliations like Cash/ Bank Reconciliation, Vendor/ Customer Reconciliation, Inter/ Group Company Reconciliation are worth maintaining from an accounting control perspective.
Financial Statement Preparation Services
Financial Statement is a structured presentation of financial information to enable users to understand the financial result and position of an entity easily.
Financial Statements typically includes Statement of Financial Position (Balance Sheet), Statement of Comprehensive Income (Income Statement), Statement of Changes in Equity and Cash Flow Statement.
Statement of Financial Position (Balance Sheet) – Reports on Company's Assets, Liabilities, and Owner's Equity as at a particular date.
Statement of Comprehensive Income (Income Statement) – Reports on Company's Income, Expenses, and Profits over a period of time.
Statement of Changes in Equity – Reports on changes in equity of the entity
Cash Flow Statement – Reports on the entity's Cash Flow activities, particularly its operating, investing, and financing activities.
Payroll Services
Payroll Services primarily includes but not limited to:
Preparation of Pay Register
Computation and deduction of tax-deductible both federal and state
Computation and deduction of other deductibles
Deposit of taxes; both federal and state
Addressing employee queries
Tax Preparation Services
Tax Preparation Services primarily includes the following:
Collation and compilation of source documents and information required for tax preparation
Tax Calculation
Filling up of Tax Forms into Tax Software
Review of processed returns for accuracy and completeness

The following Tax Returns are filed:
Individuals – 1040 / 1040A/ 1040EZ/ 1040NR
Partnership – 1065
Corporation – 1120/ 1120S
Non-Profit – 990
Estate & Gift Tax – 706
We offer Free Trial Work, please contact us for a Free Trial a Job. Just Email us and we will tell you the whole procedure and the process further.