Every step of e-publishing requires utmost care and who knows it better than us! We understand your anxieties as an author and therefore, starting from the first step of copyediting and moving on to typesetting and proofing to final copy, we make sure that every effort you put in to draft the book gets the expert handling to give it the final shape. The perfect keywords are chosen for the blurb to make sure that the book reaches the right audience.
Checking content, graphics, scanning, color scheme, or formatting the text, is carefully done to ensure zero errors. When the final copy reaches the stands and from there to the readers, the feedback about the look and feel of your book will make you realize that coming to us was the best choice you made.
Digital Prepress And Typesetting
When it comes to publishing an eBook, there are plenty of steps that are a part of the process. Before the book can be published and can be made available in the market, pre-pressing and typesetting are a must.
Let us give you some more details on why you need to opt for digital pre-pressing and typesetting facilities.
What is digital pre-pressing?
Digital pre-pressing is a broad term that covers plenty of different aspects. These include checking out the text and the graphics of the book and even paying minute details to format, color, and scanning.
The whole book needs to follow a specific font type and even the color schemes have to be apt. Further, the pictures should be neatly arranged and it is digital pre-pressing which covers all these aspects in a streamlined manner.
The need for Typesetting
Typesetting can get overly complex depending upon the type of book you have. The different figures, numbers, text, and pictures need to be very neatly arranged such that when the book is represented in a digital format it should flow in an articulate manner. Depending upon the kind of content present in the book, there can be various minute details that have to be observed.
What does PGTec offer?
At PGTec, we specialize in digital pre-pressing and typesetting services. We have some of the finest experts on board who have tremendous experience working on different forms of books. Some of the services which we offer are as follows.
• Page production
• Copy editing
• Text conversion
• Scanning
• Optical character reading
• Media conversion
• Creating illustrations
• Keyboarding services
• Redrawing the images
• Electronic file production
As far as typesetting is concerned, we use different software for the efficient execution of the services. Here are some of the key software which we use.
• Framekmaker
• 3B2
• Latex/tex
• QuarkXPress
• Photoshop
So, get in touch with us and have a great book ready to be published.
BIBLIOGRAPHIC DATABASES
Maintaining a bibliography can be a tedious task, but you do not need to worry. If you are looking to have a journal database or a bibliography tailored for directories, mailing addresses, telephones, journals, or evens scientific records, we are the right company to seek help.
Let us explain our service details to you.
Bibliography database creation and maintenance
At PGTec, you will never have to wonder twice about quality. We have a cent percent commitment to sticking to quality. We are thoroughly skilled in the art of creating new databases or even modifying existing ones for the sake of handling the content and data in an orderly manner.
Not only this, we also make it a point to maintain the database by periodically updating the entries in it. We have managed to be really successful so far as the work done by us has been hailed to be flawless and perfect.
At PGTec, you will be amazed at the kind of work we will offer and it is sure to help you in getting the tasks done. No matter how small or large your glossary list may be, we will go through the entire content and make an apt database to handle it.
Physical formants
Even if you have the content in a physical format we can scan the content, digitize it, and then offer you the finest output which you are looking for. One of the key reasons to why so many people opt for our services has to be the fact that we offer the finest services at justified rates.
Make sure to get in touch with us and let us know about the documents which you wish to handle. With the right details and the perfect services, we can help you get the tasks done. Our database managers and administrators will continuously work on ensuring that the details will be refreshed periodically and there will be no glitches.
XML & HTML Solutions
With the paradigm shift of accessing content and information from desktop and books to multiple smart devices, keeping the demand for your content across formats and platforms is posing a real challenge. We re-purpose your content to digital formats making it easily accessible to your readers offering various content digitization solutions.
XML SOLUTIONS
XML or Extensible markup language is crucial in the field of digital printing. When you are looking to avail of digital printing services, it is important to be familiar with the XML creation services.
XML tagging is mainly used for storing and even transporting data and one of the key advantages is that this format is understandable by both humans and machines. This fact in itself has cemented the popularity of the language.
When you want to convert your books in the digital format for online publishing or even on top online portals, you are likely to find the need for XML conversion. We at PGTec specialize in this area.
What do we have to offer?
Our experts are well versed in the nuances of XML conversion. We make it a point to thoroughly understand the need of the client and then offer error-free conversion. PGTec offers specialized services in XML tagging for digital content, books, newspapers, magazines, manuals, journals, manuscripts, and other necessary documents. Some of our specialized XML services include:
• Full-text XML conversion: The text can be in various formats, including but not limited to text, Word, PDF, Excel, RTF and HTML.
• Header-footer conversion
• MathML conversion/coding
• HTML/ HTML5
• Daisy [Digital Talking Books (DTB)]
• NIMAS
• SGML coding
• ONIX XML
• Marc Record
PGTec is a front runner offering globally acceptable DAISY for digital books as well as contents for people who are unable to read print due to the reason of visual, physical, or learning disability. DAISY stands for Digital Accessible Information System. It is a technical process for the purpose of electronic publications that organize text, audio as well as image in a particular accessible as well as navigable digital books. We have many years of experience handling NIMAS conversion.
PGTec professionals have already gained the trust of worldwide clients with successful completion of NIMAS projects in accordance with National Instructional Materials Access Center compliance standards. The standard is used to produce different specialized formats like Braille, DAISY talking books, large Prints, and textbooks for students, and individuals who are visual or print disable.
Why Choose PGTec For XML Creation?
From organizations to publishers, author to libraries and educational institutes to individuals depend on XML Conversion to convert content to XML to share structured data to various information systems. PGTec has been playing a major role in offering XML creating services at competitive prices for its clients. Our company is equipped with advanced tools as well as modern techniques to convert different files, such as HTML, PDF, Word, Binary, XHTML, CSV, Test, and others into XML format. We make sure to use the best tools and technology for making an accurate and error-free conversion. We have dealt with a lot of different XML language projects and our experience and expertise make us a name to be reckoned with. The best quality at affordable prices is our forte.
STM SOLUTIONS
Having a team of technical experts on board we offer a complete suite of Scientific/Technical/Medical (STM) publishing solutions. Considering your STM composition needs we adopt a variety of style templates, component-based HTML5 workflow, replace functions, and automation of content to offer best-of-class deliverables.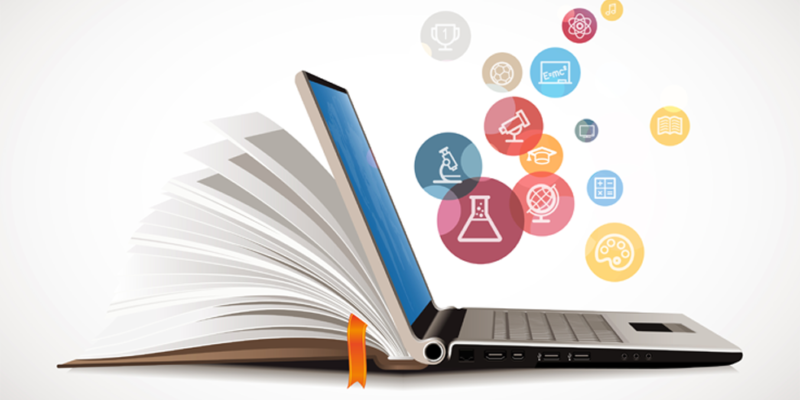 NIMAS & DAISY
Converting your print or electronic media to NIMAS/DAISY compliant format is our forte following a well-defined proprietary workflow. We help you reach out to the blinds and persons with reading disabilities with digital instructional materials. We follow the highest quality standards and adhere to strict delivery deadlines.
HTML5 SOLUTIONS
While a lot of new and modern formats may have come up, but HTML or Hyper Text Markup Language remains one of the common and the de facto standard. There are umpteen benefits of opting for HTML conversion and it is still accepted as one of the standard formats.
HTML was mainly developed for enhancing the appeal of the web pages but ever since then, its use has diversified a great deal. If you want to avail of specialized HTML services, PGTec is surely the right company you need to choose because our experts will offer you the finest service.
Our specialized services
In the field of HTML service, we have plenty of expertise and experience. There are customized services which we offer and this includes:
• SGML (Standard generalized markup language)
• HTML 5
• HTML / XHTML
HTML5 is the new and the latest version which was launched and it came packed with too many updates and changes. With our specialized experts on board, we make it a point to stay updated with the latest news and features offered by HTML 5. This is why we can help you embed slides, audio, video and offer you interactive content and that too in an error-free format.
When it comes to HTML conversion, PGTec specializes in a wide array of different conversions and some of the different formats which we offer are as follows:
• MSWord to HTML
• Paper content to HTML
• HTML to PDF, MS Word, MS Excel, DOC and ASCII text
• HTML to PowerPoint Conversion
• HTML to XML, XHTML, SGML, TIFF, JPEG, PNG, GIF and RTF
So, regardless of your needs, we offer specialized HTML conversion services which will offer you the rare blend of good quality and low cost. Get in touch with us today and see how we will help you get the best HTML conversion.
ONIX XML
With the advances of the Internet and the explosion of online book sales, ONIX XML enables you to transmit the information to your business partners. We help you develop ONIX files as per your requirement.
Device-Specific conversion
Fixed-layout ePUB3 for Apple, Google, Kobo, Overdrive, and eSentral.
Fixed-layout KF8 for Amazon Kindle Devices
PagePerfect PDF & Nook Kids ePUB for Barnes & Noble
Kindle Textbook Creator for Amazon (Kindle Fire devices, Kindle for PC and Android and iOS apps)
Kindle Comics for Amazon Kindle
Nook Comics for Barnes & Noble
Newspaper, Magazine & Books for Third-Party Apps
Multi-Language Support:
Creating eBooks/Magazine/Documents in different languages like English, Dutch, French, Italian, Spanish, German, Spanish, Russian, Polish, Hebrew, Arabic, Chinese, and other Non-Latin & Latin languages.
Our development services on multilingual digitization and e-Publishing programs can successfully handle your content in different international languages to create a digital edition.
Our conversion specialists and language expert team along with developers/programmers delivering clients right from translating content through to upgrading and modifying it for all kinds of readership.